Introducing the World's First 8K TV with Wi-Fi 6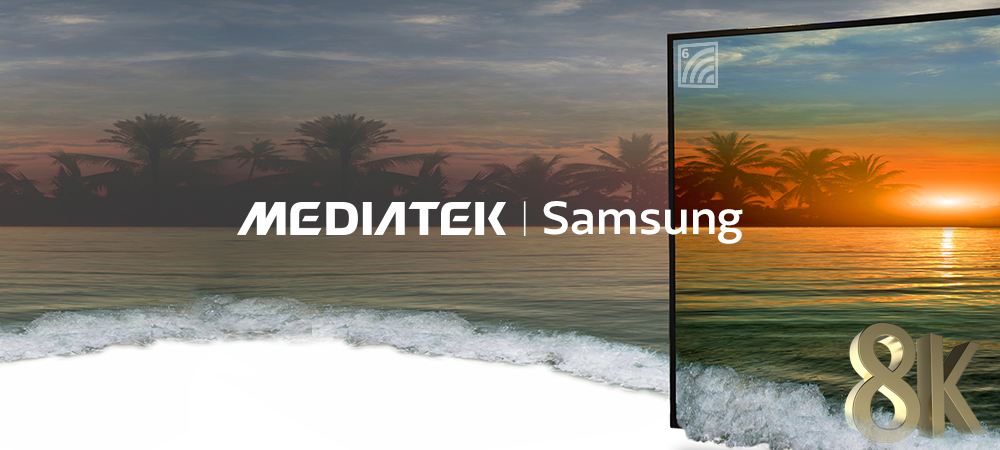 MediaTek and Samsung have collaborated to make the world's first Wi-Fi 6-enabled 8K TV. The Samsung 8K QLED Y20 delivers a premium 8K streaming experience, powered by a custom MediaTek Wi-Fi 6 solution.

Wi-Fi 6 connectivity gives it multi-Gigabit throughput and more reliable streaming - a necessity to support 8K's four-fold increase in resolution over 4KTVs.

"Samsung is a long-standing strategic partner of MediaTek, and its consistent drive to innovate has allowed MediaTek to continue to bring industry-leading IC solutions, like our Wi-Fi 6 family to market," said Jerry Yu, MediaTek Corporate Senior Vice President and General Manager of the Intelligent Devices Business Group. "Samsung is driving growth of the premium smart TV segment and collaborating with them on Wi-Fi 6 and 8K is just the start of a strong global demand for advanced connectivity and Wi-Fi 6 solutions."
MediaTek's Wi-Fi technology is used in a wide variety of products globally, including mobile devices, audio solutions, PCs, digital TVs, Blu-ray players, IPTV set-top boxes, web cams and much more. MediaTek continues to release new Wi-Fi 6 solutions targeting products such as TVs and consumer electronics, plus home and enterprise routers, broadband products, gaming, mobile and IoT.

Sign up for our monthly newsletter
EXECUTIVE INSIGHTS | LATEST NEWS & EVENTS | PRODUCTS & TECHNOLOGIES