World's first Dual 4G SIM solution with dual VoLTE/ViLTE support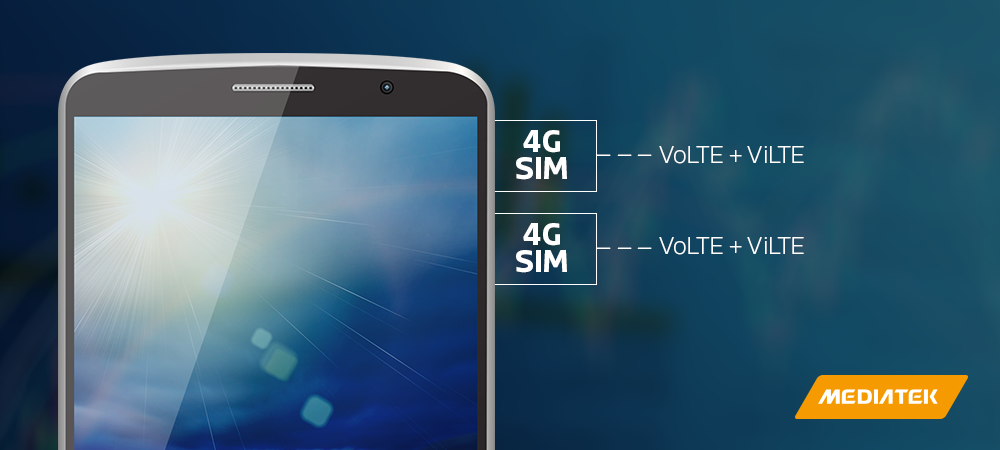 Introduced on the Helio P23's Cat-7 (DL) / 13 (UL) 4G LTE modem is an industry-first technology that brings 4G to both SIM slots in DSDS (dual SIM dual standby) smartphones. This Dual 4G LTE technology means fundamental benefits such as a high data throughput performance, more reliable coverage and lower power consumption are available on both SIMs.
Importantly, Dual 4G LTE (DSDS) allows VoLTE and ViLTE from both SIMs as well. Versus traditional 2G/3G voice call tech, VoLTE and ViLTE call quality is noticeably better and call setup time is faster.
Altogether this gives a consistent user experience, where your smartphone is as fast as possible regardless of which SIM data connection is selected.
Dual SIMs are an important demand in markets such as China, India, pan-Africa and many others, where customers subscribe to multiple telecom companies in order to get the best balance of data or call deals to meet their needs
As some regions face the imminent end of life for older 2G/3G technologies due to spectrum reuse for other services, Dual 4G LTE (DSDS) also provides necessary future-proofing.
MediaTek's dual SIM technology leadership started in 2008 when it introduced 2G+2G DSDS, followed by first to market designs in 2011 for 3G+2G, 2014 for 4G+2G and 2016 for 3G+4G.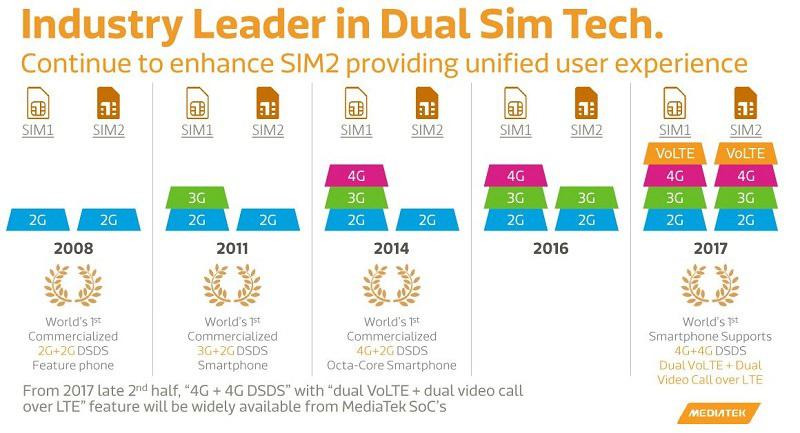 The new dual 4G LTE DSDS technology is part of MediaTek's P23 4G LTE WorldMode modem.

Sign up for our monthly newsletter
EXECUTIVE INSIGHTS | LATEST NEWS & EVENTS | PRODUCTS & TECHNOLOGIES