The Scenario
Noveto Launches First Invisible Headphones For Private Listening. 
Noveto's proprietary smart audio beaming technology transmits ultrasound silently through the air, converging into audible pockets just outside the listener's ears, creating an experience that's like wearing invisible headphones. Others in the room only hear a whisper of sound while the user is immersed in 3D spatial audio sound. Facial recognition technology that uses motion sensors and AI-incorporated technology helps it to track the user's ears to ensure the 3D immersive sound moves with the user. It will give your ears creating an immersive personal audio experience.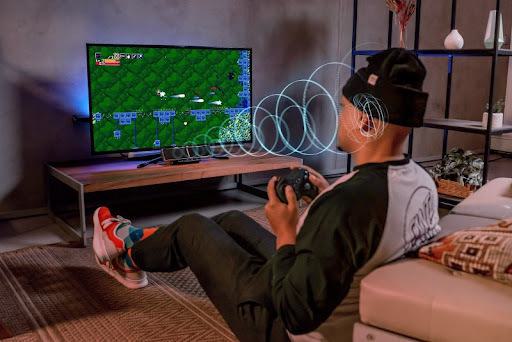 The Complication
These audio systems needed to combine multi-RF, provide high computing power for Ai application. It also has to be cost-competitive. We have to find more solutions to support for this revolution device and extension scenario opportunity.
MediaTek Solution
Mediatek Genio 500 has 4 x ARM Cortex A73, 2.0 GHz and 4 x ARM Cortex A53, 2.0 GHz eight cores CPU with less than 2.2W power consumption, especially suitable for high-performance application in fanless scenario. And more, i500 provides 0.75 tops APU, it helps end user to realize edge AI applications easily. In the software part, i500 support Android and Linux SDK, it provides flexible structure with complete documentation for developers,  user can integrate their application and solution easily and quickly. 
The Result
After landing this solution, it improves the performance for edge Ai scenario of customer. It provides a high integrated system both SOC and RF. Customers could find a total solution by one shop deal.
How to get started