Innovate confidently with MediaTek Genio and bring devices to market faster
MediaTek's AIoT program features a series of AI-capable chipset platforms that enable companies to develop intelligent devices for home, enterprise, industrial, healthcare, retail, cities and any other IoT-driven spaces.
MediaTek's AIoT program is spurring AI innovation with its platforms in enterprises, startups, emerging brands and leading OEMs in diverse markets; designing a wide range of IoT devices with Edge-AI capabilities, new user experiences and addressing new market opportunities.
Industrial AIoT
The smarter, more connected world of Industry 4.0 and the human/machine interactions that characterize Industry 5.0 require advanced AIoT capabilities.
Consumer AIoT
The increasing adoption of AI and IoT technologies and rising consumer demand for smart, connected devices is fueling the AIoT chipset industry.
Enterprise AIoT
Enterprises are looking for products and services incorporating AIoT SoC and modules that enable them to make better decisions faster, lower costs, increase efficiency, speed innovation and create exceptional experiences.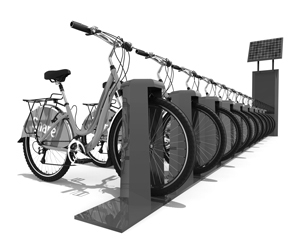 Key Benefits of MediaTek Genio
High Performance
MediaTek offers a robust portfolio of power-efficient, high-performing AIoT SoC and smart modules that enable our customers to optimize their product portfolios for demanding applications.
AI-powered Advanced Multimedia
Multimedia requires higher CPU and GPU power and sophisticated, advanced processing at the edge to produce fast, accurate results. MediaTek integrates AI cores and accelerators that enhance intelligent autonomous capabilities at the edge.
Connectivity
MediaTek offers developers and manufacturers the latest WiFi protocols and Sub-6GHz 5G technologies for industrial, consumer and enterprise applications, enabling anywhere, anytime connectivity. High performance and power-efficient | Flexible, high-speed interface | Worldwide carrier-supported 5G modem
World Class Support
MediaTek collaborates with and supports clients from concept to design to manufacturing, sharing our expertise and providing the detailed documentation, in-depth training and robust developer tools that ensure success.
Security
MediaTek is committed to providing highly secure AIoT SoC and smart modules that customers can rely on to develop products their customers trust.
One Standard Platform, Multiple Applications
MediaTek offers a single platform for the development of industry, commercial and enterprise AIoT applications, reducing development costs and enabling faster time to market.
Build AIoT Things with MediaTek Genio Solutions