How MediaTek is Driving the New Era of Satellite Connectivity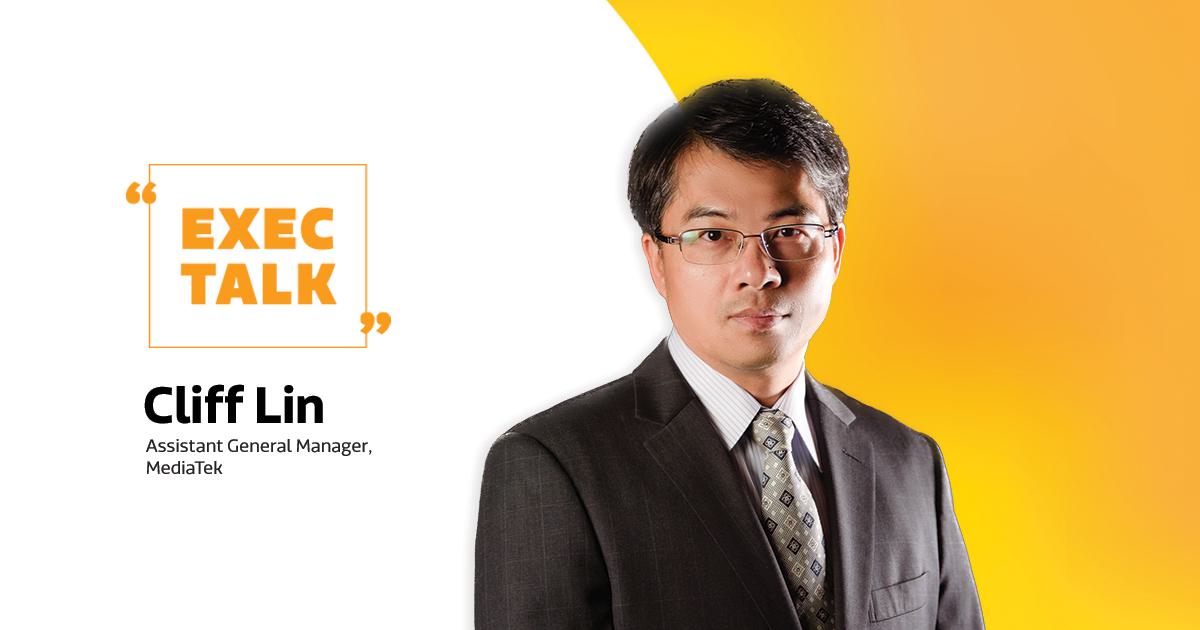 In this Exec Talk post, Cliff Lin, assistant general manager at MediaTek, shares how MediaTek is bringing reliable connectivity everywhere with our innovative satellite connectivity technology.
Smartphones and connected devices play a pivotal role in our everyday lives. However, cellular and Wi-Fi networks don't cover every area across the globe. When driving through rural areas, hiking, or on a cruise, cellular coverage can be unreliable or completely unavailable. Not only is this frustrating when you're trying to navigate or send a text, it can be dangerous. Combined with Bluetooth, Wi-Fi, and Cellular, satellite connectivity places the last piece of wireless communications on smartphones and connected devices to help users stay connected no matter where they are.
Reliable Connectivity Everywhere
For years, MediaTek has been an active player in the satellite space, contributing to 3GPP Non-Terrestrial Network (NTN) specifications and working closely with other industry leaders to test and develop 5G NTN solutions. MediaTek's standalone IoT-NTN MT6825 chipset is designed to be integrated into any flagship smartphone to deliver a seamless satellite connectivity experience. The chipset is based on the 3GPP Release 17 (R17) NTN open standard, which is a big advantage for OEMs; once a device has been certified for 3GPP R17 IoT-NTN, it can be used on any IoT-NTN compliant network. Like all of MediaTek's chipsets, the MT6825 is designed to be extremely power-efficient for longer battery life, and the chipset comes in a highly integrated design that helps accelerate time to market.
MediaTek recently teamed up with Bullitt to bring the world's first commercially available devices with 3GPP NTN technology to market, utilizing the MT6825 chipset to connect to the Bullitt Satellite Connect platform. Bullitt Satellite Connect provides users with access to two-way satellite messaging, location sharing, and emergency SOS around the world. This technology will help provide users with peace of mind and can also offer lifesaving assistance in emergency situations and critical communications.
Here's a look at the brand-new devices powered by the MediaTek MT6825 and Bullitt Satellite Connect:
Cat S75 smartphone: MediaTek's MT6825 allows the Cat S75 to connect to geostationary satellites 37,500km above earth so users can stay connected even in the most remote areas. It's built to survive extreme temperatures, humidity, and water, which makes the Cat S75 great for any adventure. Plus, users can enjoy super-fast 5G speeds in areas where there is 5G coverage.
motorola defy 2 smartphone: Similar to the Cat S75, the defy 2 is a rugged 5G smartphone designed for reliable connectivity in the city, wilderness, and everywhere in between. The smartphone offers a fast and responsive experience in an ultra-durable package that you can take anywhere.
motorola defy satellite link: If you're not in the market for a new smartphone but want access to satellite connectivity, the motorola defy satellite link is a smart choice. It's a tiny Bluetooth gadget that provides satellite connectivity to any Android or iOS device. The 600mAh battery can last multiple days on a single charge, making it the perfect pocket accessory.
The Future of Satellite Connectivity
Satellite connectivity will play an important role in filling the gaps in mobile coverage and opening up new market opportunities. The first wave of satellite-connected smartphones and devices will use IoT-NTN technology. IoT-NTN is designed for short, low data rate connections like sending two-way messages and sharing location information. In the coming years we'll see satellite networks build out capacity for 5G New Radio NTN (NR-NTN), which enables faster data rates to support applications like real-time navigation, streaming and video calls. NR-NTN will open up a whole host of consumer, enterprise, and industrial use cases. Just imagine being able to stream content from your smartphone from anywhere in the world, even in extremely remote regions. There are also a lot of opportunities for NTN in IoT applications for agriculture, construction, forestry, and more.
MediaTek's MT6825 chipset currently supports IoT-NTN technology, and we have already started to preview our next-generation NR-NTN technology for the next wave of satellite-enabled devices. To learn more about MediaTek's satellite portfolio, check out our announcement from MWC 2023.
Sign up for our monthly newsletter
EXECUTIVE INSIGHTS | LATEST NEWS & EVENTS | PRODUCTS & TECHNOLOGIES