Every millisecond matters
MediaTek HyperEngine boosts every aspect of smartphone gaming because every millisecond matters.
Now in its third generation, MediaTek HyperEngine has been enhanced for the 5G era; creating reliable, low-latency 5G and Wi-Fi 6 connections with intelligent multi-network management; attuned resource management to provide consistently high FPS while also maximizing battery life; and it offers new tools for developers to optimize in-game image quality.
Networking Engine 3.0
5G Call & Data Concurrency 3.0
Game on SIM 1, Receive Calls on SIM 2.

The third generation of call and data concurrency now allows the user to keep a 5G data connection open and uninterrupted for their game, while simultaneously accepting a call (*) on the second SIM.
(*) 1) WFC on SIM2, or, 2) 5G SA data + VoLTE call on SIM2
5G HSR mode for gaming
With HSR ("high speed rail") mode the smartphone will actively search and connect to the lowest latency available cell tower to minimize online ping. This is particularly advantageous when traveling fast, as the relative distance – and thus latency – to each tower changes rapidly.
Super Hotspot Power Saving
MediaTek Dimensity chips with HyperEngine 3.0 can offer 5G tethering to other devices without impacting their own gaming performance. With the 5G modem and Wi-Fi integrated into the single chip it allows them to work closer together for better power efficiency resulting in up to 33% power savings compared to alternative platforms.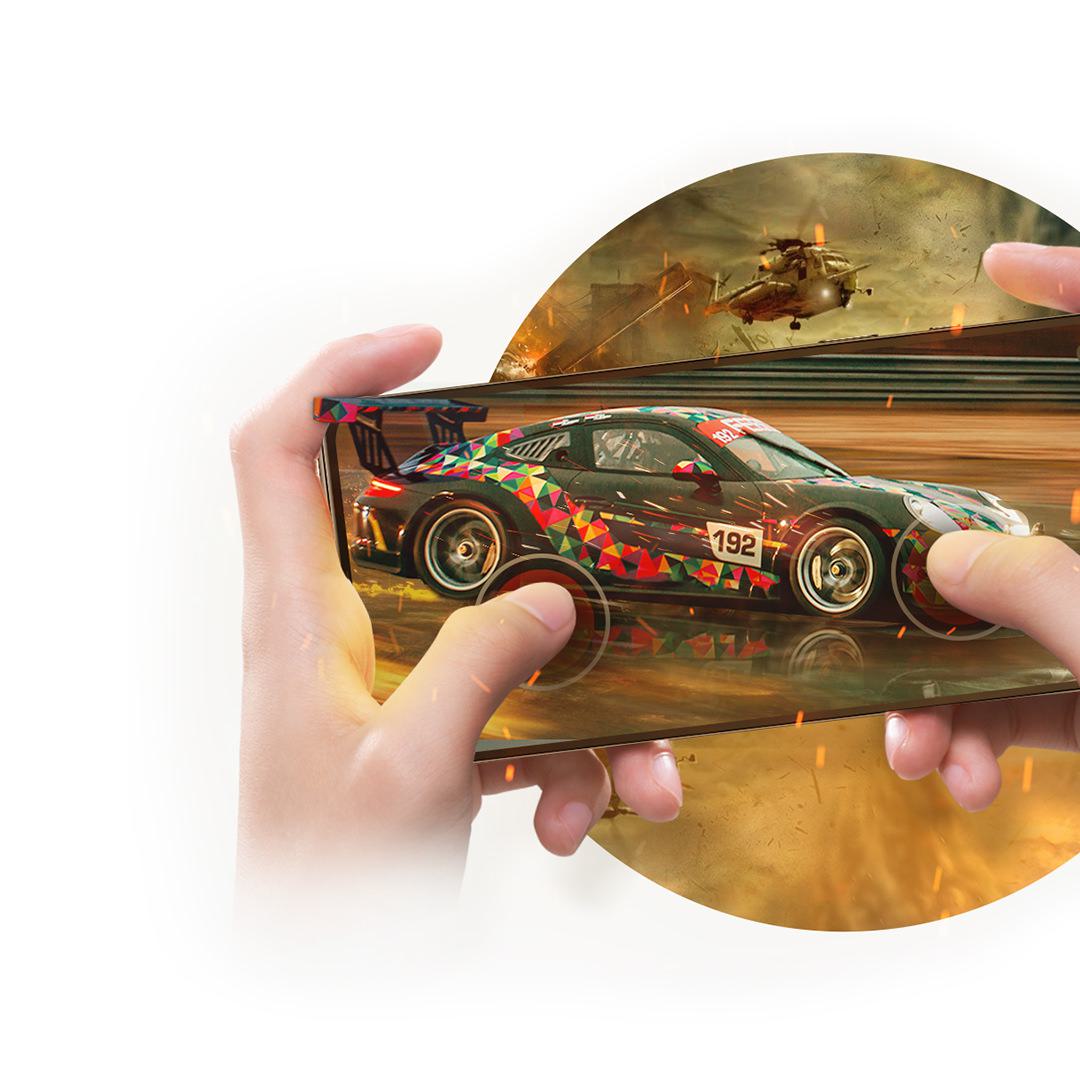 Resource Management Engine 3.0
High FPS Power Saving
By combining hardware and software enhancements, the real-time power consumption of high FPS scenes in games can be reduced, extending battery life without sacrificing the user experience.
Wi-Fi 6 Smart Power Saving
With intelligent monitoring of real-time Wi-Fi use HyperEngine 3.0 detects opportunities to enable a power-saving mode, extending battery life.
Smart Charging
MediaTek is an industry pioneer of 'big data' analysis for smartphone battery use: precisely predicting long-term battery health and extending the effective battery life of the device. By intelligently managing charging speed based on temperature and battery performance, it can extend battery performance and reduce internal smartphone temperatures to allow more thermal headroom for the Dimensity chip.
Rapid Response Engine 3.0
Bluetooth 5.2 + LC3 Audio Encoding
MediaTek is one of the first licensees of the latest LC3 audio encoding from Fraunhofer IIS. LC3 audio encoding can compress more quality in less bitrate, enabling more efficient, high-definition audio streaming to true wireless stereo (TWS) headphones.
Ultra-low latency, Dual-Link True Wireless Stereo Audio
MediaTek's Bluetooth LE Audio ready products enable Dual-Link True Wireless Stereo Audio streams. This connects to both left and right wireless earpieces simultaneously, reducing wireless audio latency by up to 20%.
Multi-Touch Boost
Multiple interactions on a touchscreen can cause a drop in the effective polling rate, affecting response times. Multi-Touch Boost increases the effective touchscreen polling rate with nine simultaneous finger touches by up to 14% over competing solutions.
PQ Engine 3.0
Ray Tracing in Mobile Games and AR
Ray tracing enables the most realistic, real-time lighting effects. HyperEngine 3.0 enables ray tracing support for mobile game developers to enhance their game environments.