Today's TVs and Tony Hawk Make the Artistry Look Effortless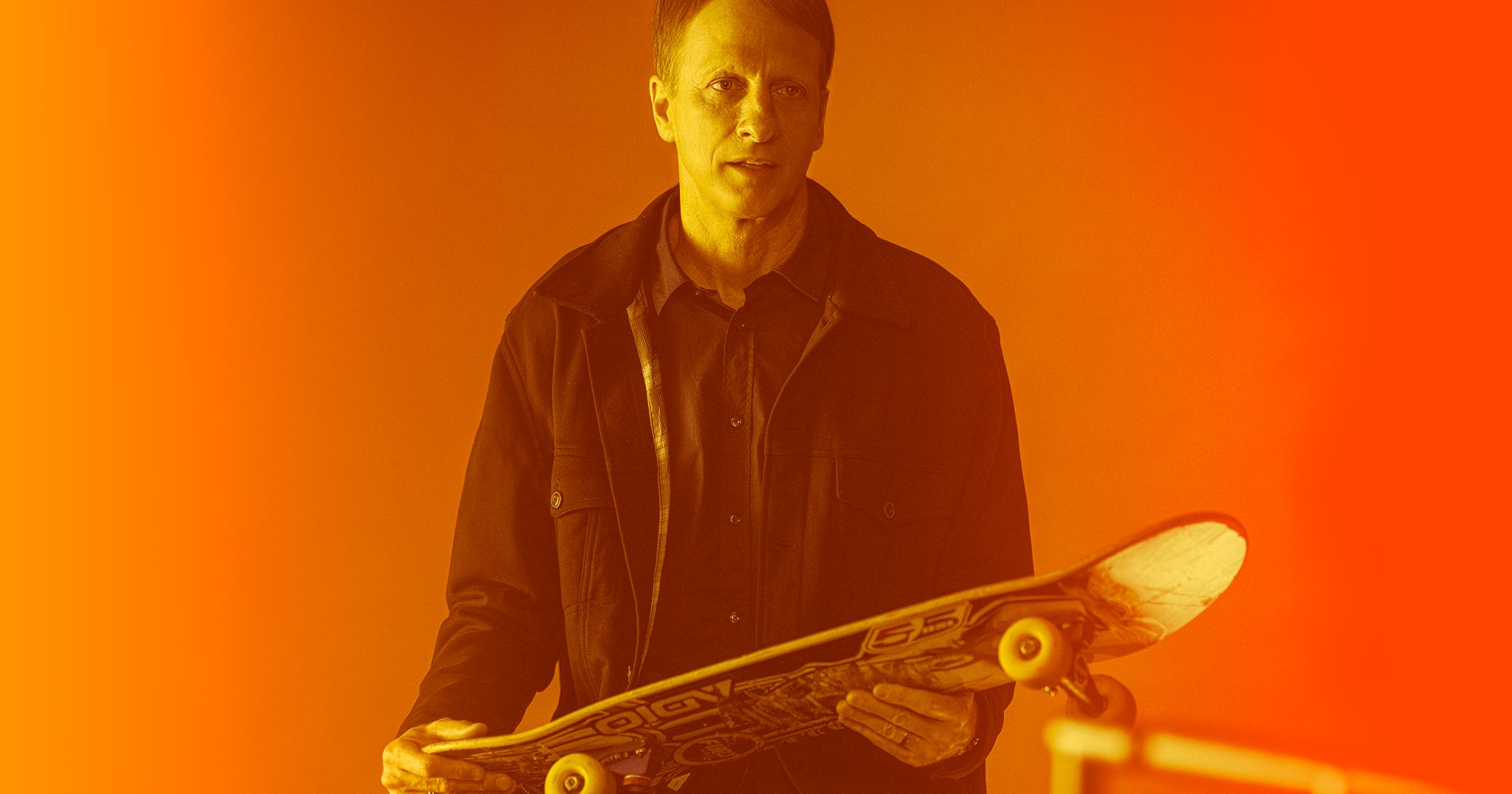 Skateboarders of a certain age remember the moment Tony Hawk made history, landing the first 900 for the world to see on a televised stage at the 1999 San Francisco X Games. Viewed on its own, Hawk's move looked effortless: Two and a half spins above the halfpipe deck, four or five feet in midair, followed by a crouched, clean landing.
Of course, anyone watching knew how much tenacity had gone into the moment. Hawk had failed to land the move 10 times at that point, long after regulation ended, with each wipeout giving way to new determination. Before that raucous day, he'd attempted the mythical move for 10 years, costing him a broken rib in the process. No wonder he bolted upright on his board in disbelief after finally achieving the feat.
Whether it's the 900, the Kickflip McTwist or 86 other moves, Hawk performs them with such grace that you can't believe he's doing them. Or that you're doing them, courtesy of Hawk's iconic Pro Skater videogame franchise. Like the world saw in 1999, a lot of hard work goes into making these moves seem effortless – whether it's Hawk relentlessly practicing or engineers tirelessly innovating the technology in your television to serve up the digital magic.
"We strive to make things so good, so fast, so seamless, so lifelike – and the whole purpose behind that is to make the technology that enables all of this to disappear into the background." – James Chen, Vice President of Product and Technology Marketing at MediaTek"
Looking Effortless Takes Incredible Effort
From skateboarding to soccer, top-notch athletes make gravity-defying feats look like child's play, spinning a skateboard or kicking a ball with dumbfounding precision and fluidity. But that moment – on the big stage, with cameras rolling and crowd rollicking – doesn't come on a lark. Athletes like Hawk spend a lifetime in training, developing moves and perfecting their execution. In other words, what may look natural, even easy, to audiences at home takes a lot of effort on the back end that you don't see.
The same goes for THPS, as fans of the Tony Hawk's™ Pro Skater™ videogame call it. Especially for the franchise's recent editions, the smooth moves on screen took considerable work. From the original installment in 1999, Hawk envisioned the THPS franchise as a lifelike experience that enabled skaters to learn to pull off intricate tricks, with the heavy lifting coming from innumerable engineers and developers behind the scenes. Players could look like a natural on their digital board, even if they couldn't skate in real life.
A guiding principle of the game was to "be authentic but also playable and accessible to the general public," Hawk says. "Skating is hard, and you can't make a game that makes skating that hard to learn, because people would be uninterested right away."
And so it went with Hawk's collaboration on THPS. Through months of development, he'd work on every sample version the software team sent his way, pushing the game to be as intuitive as possible. The ultimate sign of success? Plenty of people who aren't Tony Hawk can outskate him at THPS, he says.
Working the Back End
Then and now, the game's look and feel springs in part from the technology inside our TVs. Companies like MediaTek have crafted sophisticated system-on-chip (SoC) designs to showcase polished visuals, with the latest TVs capable of showing high dynamic range (HDR) images that leverage thousands of local dimming zones to render that perfect shadow against the sunlight on a late-afternoon skate. These state- of-the-art, all-in-one chips can support superfast refresh rates of up to 120Hz, even with 8K televisions, along with powerful AI-based display and audio enhancements – including real-time recognition to fine- tune visual settings and elevate essential sound, such as the clap of your board landing after a trick. Meanwhile, hardware-based engines ensure reliable performance to avoid dropped frames using Wi-Fi 6/6E and soon Wi-Fi7. That ensures extremely low-latency connections, even if you're gaming with someone an ocean away.
In short: If the moves in THPS and other games look stunningly fluid, you can thank the hardware and software in the TV for bringing those moments to life, not just those in the console alone.
"With video games [and] with video content, companies like MediaTek are leading the charge and are going to show us what the future is." – Tony Hawk
"In the chip industry, we strive to make things so good, so fast, so seamless, so lifelike – and the whole purpose behind that is to make the technology that enables all of this to disappear into the background," says James Chen, Vice President of Product and Technology Marketing at MediaTek. "That's honestly kind of ironic. You're basically doing all this work so that people don't notice you. You want whoever's playing the game to just be in the moment and not think about the technology that's powering it."
Hawk agrees: "We take all that [technology] for granted," he says. "That's happening in the background, but it allows us to do what we do in a much more dynamic way and show it in a much better way. And I think that's the future of skating. That's the future of innovation – of evolution, of trick technology, whatever you want to call it. And it's all right there because you can see it in the best resolution ever."
An "Ultra-Exciting" Future
Hawk's 900 in 1999 prompted future skaters to push the limits even further. Thirteen years after that fateful X Games, California skater Tom Schaar landed the world's first 1080, turning three full midair rotations. Seven years after that, Pacific Northwest phenom Mitchie Brusco went another half-rotation with the first 1260. In the world of professional skating, practice doesn't just make perfect: It unlocks the boundaries to additional creativity, enabling ever-greater feats on the board.
With advances in display, audio, AI, broadcasting and connectivity technology, the same goes for TV technology and its impact on gaming. All the work that advanced TV chipsets do to drive immersive experiences allows gamers to unlock their inner skaters, surfers, soccer players, you name it. Thanks to these technologies behind the scenes, companies like MediaTek enable gamers to keep breaking creative boundaries.
As a result, the future of tech-enabled gaming is bright. But a certain skateboarding legend isn't shy about wanting it to go a certain way.
"With video games [and] with video content, companies like MediaTek are leading the charge and are going to show us what the future is," Hawk says. "It's like we can't even dream beyond what it is now, because right now it's so fantastical. And so, when I think about the future, it's ultra-exciting. But selfishly, I hope it's in the form of more skate video games."

Sign up for our monthly newsletter
EXECUTIVE INSIGHTS | LATEST NEWS & EVENTS | PRODUCTS & TECHNOLOGIES