Tony Hawk, TV Is Paving the Way for Mind-Bogglingly Immersive Gaming – Again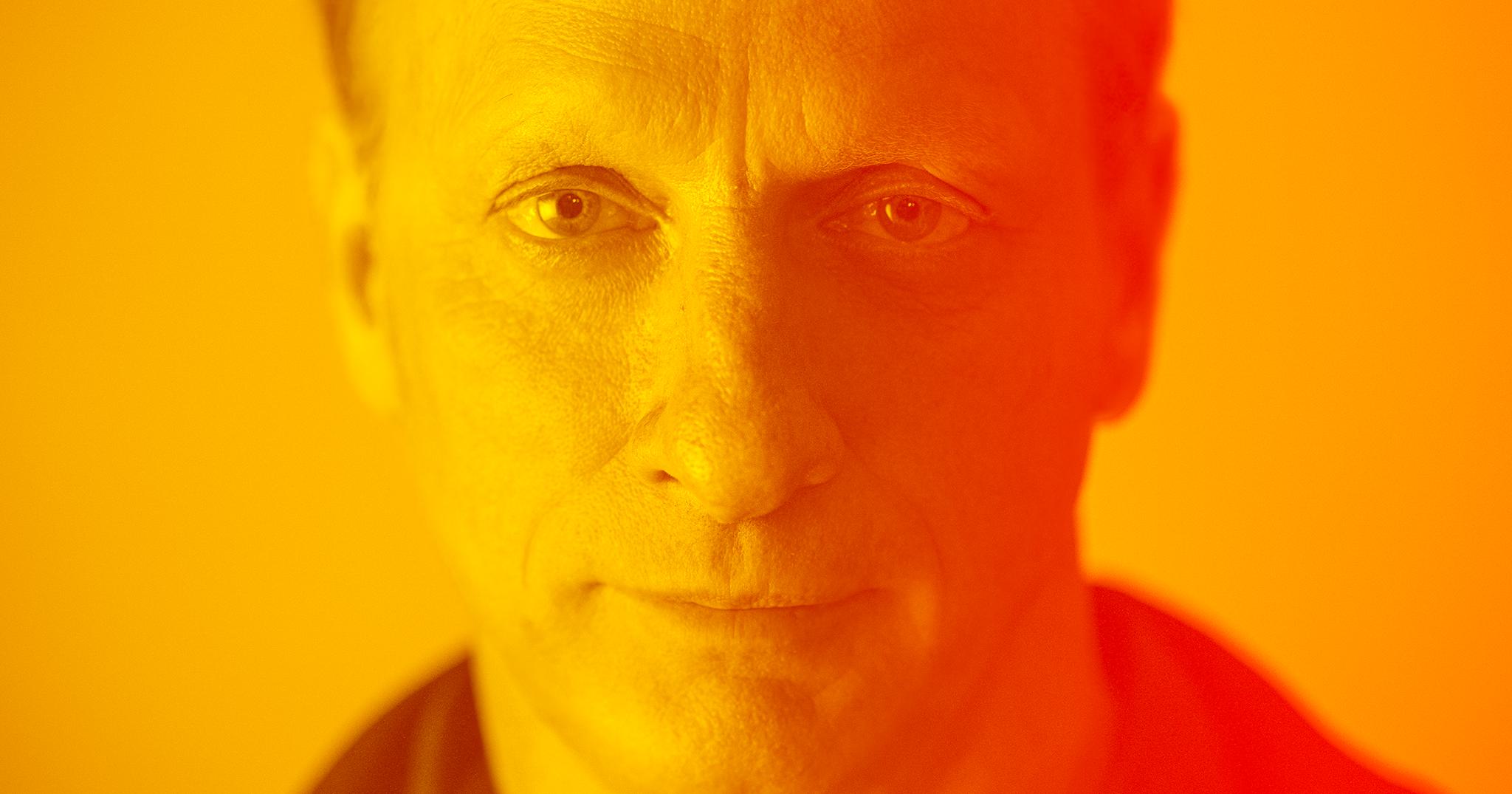 If Tony Hawk took skateboarding from renegade subculture to global mainstay, you might credit his iconic videogame for seeding the talent pipeline – or halfpipe-line, as it were – to put the sport on the map. As the pro-skating legend can attest, Tony Hawk's™ Pro Skater™ turned gamers into better versions of themselves. They developed their creativity in the game, suspending disbelief to suspend themselves in midair. And many became skaters themselves, taking moves from screen to street.
Through more than a dozen editions and spinoff titles, THPS, as its devotees dubbed it, became the benchmark for immersive skateboard gaming. So much of that came by way of what developers and engineers could project onscreen – a marriage of software and hardware, leveraging the capabilities of consoles and televisions to breathe life into what Hawk and so many technologists had envisioned. Today, the technology that enabled this digital feat, right there in the middle of your living room, is in the midst of a renaissance that's raising the immersive bar again.

"I'm thankful to live in this age of technology to see it all come to fruition." – Tony Hawk"
Why Immersion Matters
Media can take on a wide range of experiences, from background noise to must-see content. The closer you get to the latter, the more immersive the experience becomes, all of which occurs because of advances in technology. The latest chipsets powering state-of-the-art TVs – like those made by MediaTek, the world's fourth-largest fabless semiconductor supplier – are creating a new level of picture quality and responsiveness that captivates the user, triggering an imaginative leap smack-dab into the middle of a virtual world, as if it were real. And for videogames, that capability is often the whole point of the game.
Immersive content allows gamers to express themselves more fully. It sparks more engagement with the gameplay as a richer, transportive story. That's what Hawk envisioned more than 20 years ago – to create an experience that plunked gamers on the board as himself, or Bob Burnquest or Elissa Steamer or any number of other real-life pro skaters. And the original THPS did just that, enthralling gamers in a world of gravity-defying possibilities, leveraging the available technology at the time. You could land tricks at iconic skateparks like New York's Brooklyn Banks or Portland's Burnside – or not-so-skate parks, like San Francisco's Alcatraz Island.
"It was important to include real life spaces in the game for me – just because there were so many skate spots that we could represent well and make it fun for genuine skaters to play," Hawk says. "To this day I still have people telling me, 'I went to visit Alcatraz, and I knew the whole layout because I played the game so much.'"
Life Imitates (Immersive) Art...
For THPS, immersive gaming sparked even more. It inspired young gamers to try their hand at real-life skateboarding, birthing a meteoric rise in skateboard popularity that would culminate with the sport landing a spot at the Olympic Games in 2021 – fittingly enough, a year after Hawk's revamped Pro Skater 1+2 sequel became the fastest game in franchise history to sell a million copies. At the time, ESPN quipped that THPS had "changed the video game landscape forever," turning "kids who wanted to play Little League baseball... [into kids] now begging their parents to buy them a skateboard and some ripped up jean shorts."
The interplay between technology, gaming and skating created a virtual cycle, the sort of dizzying spin Hawk is famous for. Each advance in tech led to another advance in gaming, an even more realistic move on a virtual board, which then inspired real-life skateboarders to perform the trick on their actual boards. That's how authentic and irresistible the action felt on screen. This then inspired Hawk and the THPS game-makers to up their game once again, tapping the tech to create further immersion.
Many of the skateboarders would eventually hit the big leagues: Australian Shane O'Neill, who won the Men's Skateboard Street competition at an X Games competition in summer 2022, got his start by playing Hawk's game. Eventually he was doing real-life tricks that "were only possible through using a controller and doing crazy button combos," Hawk says.
"The craziest byproduct of our video game is the idea that it inspired a new generation of skaters to start skating," he adds. "There are a few pro skaters that have told me that the game inspired them to skate and inspired their style of skating."
...And Televisions Drive the Immersion
If skateboarders tip their collective hats (er, helmets) to a videogame that transported them into a world of flips and grinds, much of the ongoing credit goes to the output display – which is to say, your humble living-room television.
Humble, indeed, were its beginnings. The original THPS came to PlayStation One on relatively low 'standard' resolution TVs powered by cathode-ray tubes (CRT). The color spectrum was limited, and the detail and the resolution were primitive by today's standards. But in the intervening years, advances in TV technology enabled the game to push deeper limits of immersion. By the time the PS3 arrived, the resolution had improved, and it was paired with the first high-def sets (720p) gaining popularity in the mid-2000s. Later, ever-better graphics followed, with 4K and now 8K televisions at the forefront.
"TV is still the best device in the living room for the gaming experience, because it provides higher resolution, a higher frame rate, quicker response time and better quality overall." – Twinson Chan, Senior Director of Marketing and Product Planning at MediaTek's TV Business Unit"

Faster processing and a wealth of new technologies enabled televisions to project smoother, more seamless 120Hz refresh rates. Those became possible thanks to increasingly sophisticated system-on-chip (SoC) designs by companies like MediaTek. For gamers, this meant the thrilling immersion that game developers had conceived could come through in rich, AI-enhanced picture quality – a perfect complement to the greater performance of the latest generation of consoles.
That was clear in what you saw on screen. The early THPS capabilities – in graphics and moves – were robust for the time, but the technology of the day limited what Hawk and the franchise developers wanted. As television and console technology progressed, those dreams could reach fruition. Technology could even help older titles played on newer televisions, which can cleverly upscale images in real time to the display's native resolution. In the same way, AI-enabled chips alleviate the blocky, pixelated results that upscaling once incurred.
"There were certain things that I wanted to see or have possible in the game where they said it just [couldn't] happen," Hawk says. "We can't make the gravity work in that sense. I would say the most obvious sign of that was trying to create a loop ramp. That was one of my signature moves at the time. And they said, 'We just can't figure it out with the PS1.' And then PS2 came, THPS 2 came and we figured it out."
Coming Full Circle
Today, no other screen thrives at the intersection of immersive entertainment and real-life community quite like the home television. Today's cutting-edge TV technologies are bringing us back to where it all began. Artificial intelligence can deliver unparalleled image quality, while Wi-Fi 6/6E – and soon Wi-Fi 7 – connectivity comes by way of specialized networking engines that ensure performance reliability and low- latency connections. That means near-instantaneous response whether your fellow gamer is on the next couch cushion or the next continent.
"TV is still the best device in the living room for the gaming experience," says Twinson Chan, Senior Director of Marketing and Product Planning in MediaTek's TV Business Unit, "because it provides higher resolution, a higher frame rate, quicker response time and better quality overall."
In fact, the "couch co-op" experience – where multiple people gather around one screen and work toward a shared goal – is making a comeback. An embedded camera in your next TV could revolutionize it to enable the best of both worlds, where living-room teams face off virtually and in real life. For Hawk, who grew up playing games on CRT sets, today's TV capabilities defy description.
"When you're looking at technology and how far it's come, companies like MediaTek could take us into true reality-based skating," Hawk says. "I don't even see any limits anymore, and I'm thankful to live in this age of technology to see it all come to fruition."
That fruition could drive a return to real-life community as TVs become the media hubs for immersive, relational gaming, thanks to advances in display, audio, AI, broadcasting and connectivity technologies. As we return to where games began – with friends and family gathering for an evening of transportive entertainment – much has changed. Gone is that old boxy set, grainy resolution and all. In its place is a wall-sized flatscreen, complete with crystal-clear resolution, instinctive response and a worldwide gaming community at your fingertips.
But immersive gaming won't change some things. Relationships will still form over awe-inspiring moves and late-night snacks. You'll grow closer through fist-bumps, laughter and, yes, a little smack talk.
So get ready. Virtual halfpipes won't know what hit 'em.

Sign up for our monthly newsletter
EXECUTIVE INSIGHTS | LATEST NEWS & EVENTS | PRODUCTS & TECHNOLOGIES