Imagiq for Smartphone Cameras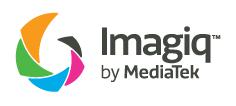 Native ISP support for RGBW sensors
New RGBW sensors provide up to 30% improvement in light sensitivity versus Bayer sensors, enabling more accurate HDR captures with greater detail and texture definition, and better low-light performance than ever before.
The MediaTek Dimensity 9200 provides the world's first ISP-native support for RGBW sensors (no conversion between RGBW and Bayer), affording up to 34% better power efficiency than competing solutions that engage with the sensor indirectly.
HDR Photography & Videography
'Staggered' HDR Capture
MediaTek's unique 'staggered' HDR technology works by combining dedicated HDR engines to groups of ISPs, enabling MediaTek's smartphone SoC's to capture three different exposures per frame for photography, or while reliably maintaining 30 fps recording during videography.
Simultaneous 3X Camera HDR Videography
Our flagship 18-bit HDR-ISP designs are capable of up to 9Gbps data throughput, enabling up to three cameras simultaneously recording HDR video at once. This gives users new cinematic and streaming experiences by capturing tele, main and wide views from the same perspective, or front and rear cameras simultaneously.

End-to-End HDR Photography & Videography
MediaTek has developed industry-leading multicore, HDR-ISP designs that provide extremely high performance with exceptional power efficiency. Our flagship 18-bit HDR-ISP fusion goes beyond even (14-bit) high-end dSLR cameras, capturing more of the scene's luminosity detail, which is then passed through any post-processing to the end capture, ready for even next-generation HDR-capable displays and TVs.
AI-Camera
Today, smartphone users expect to use their cameras continually, all day, in all conditions, which requires both speed and quality without compromise.
MediaTek's AI-camera integration enables faster, more accurate exposure, focus, white balance, and noise reduction, even with HDR capture. These industry-leading technologies are designed to be always reliable, and completely automated, so users only need to focus on capturing the moment.
AI-HDR
Our HDR-ISP designs work best in partnership with the in-chip AI processors to create effective AI-HDR results. The 5th and 6th generations of MediaTek APU is designed expressly for AI multimedia to enhance HDR capture with a range of post-processing optimisations, providing the most stunning photography and videography results.

Imagiq AI-Camera also provides never-before possible features that range from visual perception (abstraction) to image construction, down to pixel-level enhancements.
AI-Noise Reduction in low-light captures
Imagiq AI Noise Reduction (AI-NR) technique accurately mitigates ISO noise to provide consistently better results that retain the fine details, particularly in low-light environments. Smartphone brands can now mix advanced AI-NR + AI-HDR on a capture together, while the latest flagship Dimensity 9200 can also now perform AI-NR on RAW sensor data.
AI-Noise Reduction in 4K HDR video
Users can now readily embrace popular 4K HDR video capture in low-light situations thanks to AI-NR that's now faster and more accurate than ever before, all without the smartphone slowing on extended use or eating into battery life.
AI-Auto White Balance with high contrast compensation
Zero lag AI-Shutter – auto-detection of scene motion and capture speed and exposure adjustment to ensure the shot happens immediately and without blur.
AI-Auto Exposure
AI-Auto Focus
AI Capture: Motion Unblur
Our unique APU-ISP technologies can recognize the movement of the subject in shot and automatically determine the best settings in real-time. The chip will capture multiple simultaneous frames at different exposures, allowing Imagiq to ensure any fast action is a sharp and clear snapshot of the exact moment.
Imagiq Hardware-based Camera Engines
AI-Video Engine
The AI-Video Engine is a unique hardware fusion of APU+ISP that can directly access the data stream as it leaves the camera sensor, without needing to buffer via main memory. This provides a unique opportunity for device makers to unlock new AI-video capabilities, while also making existing enhancements notably faster and more power efficient. For example, it's capable of near-zero latency AI-NR as the video is recorded, enhancing the user experience of night/low-light capture. AI-SR improves power efficiency by up to 45% when partnered with MediaTek's 6th generation APU.
8K30 Videography with Electronic Image Stabilization (EIS)
Imagiq's Electronic Image Stabilization (EIS) provides up to 30% margin stabilization for 'action camera'-grade results, so you can easily capture while on the move. The MediaTek Dimensity 9200 flagship 5G smartphone chip further enhances EIS power efficiency by up to 12.5% while capturing video up to 8K30.
Electronic Image Stabilization (EIS)
With In-Line Warping Engine

Imagiq's zero-latency Warping Engine provides automatic, accurate, and reliable corrections for lens distortion and other image transformations when recording video. Using dedicated hardware, this typically compute-intensive task is now extremely power efficient.
Lossless Zoom
Applying 4-cell remoasic to high-resolution sensors to provide up to 10X lossless zoom, giving smartphones an extra zoom camera without needing the hardware space, power and cost commitment. Used in conjunction with video EIS and the in-line warping engine, it provides stable video recording even when the smartphone is handheld.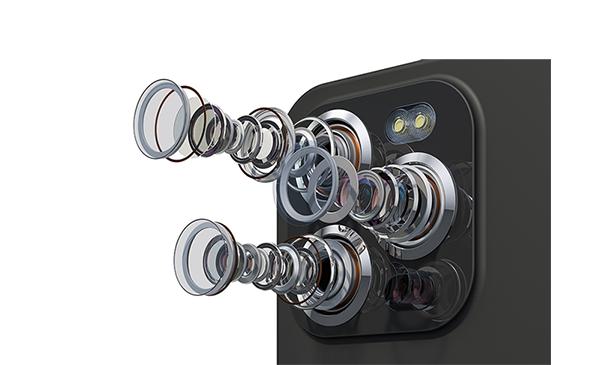 Other Imagiq Camera features include:
• Multi-Camera Fusion with Hardware Depth Engine
• 3D LUT Color Engine
• PDAF Accelerator
• Camera Control Unit for Instant Auto Exposure
• Rolling Shutter Compensation