The Scenario
In the fast-paced restaurant business, cash transactions are declining and electronic means of payment are growing. A myriad of payment methods are available to consumers now ranging from debit and credit cards to store-specific apps (e.g. Starbucks) and electronic wallets from Google and Apple. The covid-19 pandemic has further reinforced the safety and importance of electronic payment methods in relation to cash. If cash was king, electronic is emperor.
"The PoS devices must be portable, quick in operation, touch less and require zero human interaction"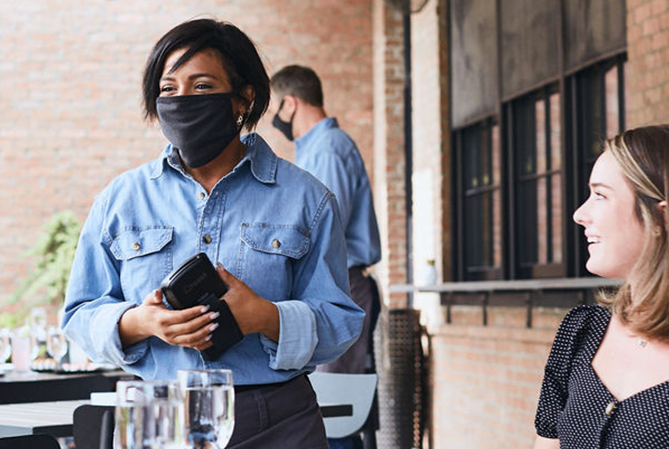 The Complication
Restaurants are constantly pivoting their business models from dine-in, curbside pick-up & delivery service to offering promotions and gift cards to stay competitive and to drive sales. Restaurants are setting up online ordering systems and tying up with major delivery services (Doordash, Uber Eats, etc.) to survive the covid-19 pandemic. Consequently, payments are evolving fast in the restaurant industry shaped by these mega trends.
Catering to the diverse customers' needs of inside dining, outside dining, drive-through and curbside pickup is challenging for the business owners. This challenge is broadly addressed by providing restaurant businesses employees with a portable, mobile handheld PoS device. Running always on the latest Android OS that has all the latest security patches is critical requirement for a PoS device. The powerful edge-processing PoS device that can not only handle the payments, but become the platform that communicates with the back end kitchen and enables efficiencies for a business that thrives on fast and accurate turnaround of orders while reducing labor costs.
Introducing Toast Go® 2 PoS
Toast is an innovative product company with a mission to power successful restaurants of all sizes. Toast introduced Toast Go® 2, the first handheld point of sale platform designed specifically for the restaurant community. Toast Go® 2 PoS uses MediaTek's IoT platform called Genio 500. The Genio 500 is a powerful "Edge-Processing" platform designed for portable enterprise IoT products requiring long battery life, high performance processing, advanced multimedia capabilities, connected touchscreen displays, and support for multi-tasking OS such as the latest Android leveraging all security mandatory for a PoS mobile device.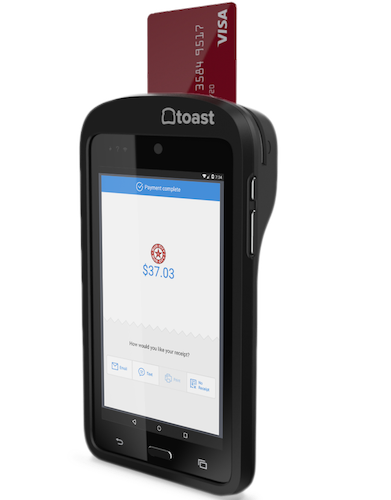 How to get started