Chromebooks
MediaTek Kompanio enables incredible Chromebook experiences from a family of chips that are designed expressly to combine innovative AI processors and HDR cameras, fast and reliable Wi-Fi connectivity, and ultra-efficient performance for true, all-day battery life in novel mobile computing platforms that can open, flip, fold, or even detach.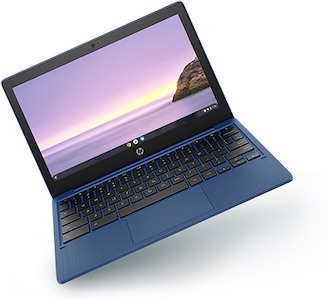 Tablets
MediaTek's tablet chips feature high-performance CPUs, GPUs and AI processors, integrated Wi-Fi and even 5G, enhanced multimedia engines, and renowned display technologies. Using the most advanced production processes to create ultra-efficient chips, our customers can create tablet products that are slim, light, and have battery-life that just keeps going.
PCs with 5G Connectivity powered by MediaTek
MediaTek has teamed up with Intel, to bring 5G connectivity into laptops. Built using MediaTek's extensive 5G expertise, the MediaTek T-series 5G modems delivers ultra-fast data speeds, reliable, global connectivity for all sub-6GHz network architectures. At MediaTek, we are committed to delivering 5G technology platforms that reshape the PC experience.
Smarter technologies for mobile computing
Industry-leading Connectivity
MediaTek's industry-leading 5G modem, Wi-Fi 6/6E and Bluetooth 5.x co-existance technologies ensure everyday connected experiences are always as fast and reliable as possible.
Incredible AI
MediaTek builds high performance AI Processing Unit's (APU) for mobile computing to provide new possibility for device makers to create exciting experiences in AI-Camera, AI-GPU, AI-Display, OS enhancements, voice assistants and much more.
MiraVision Displays
MediaTek MiraVision technologies empowers smartphones with intelligent, cinema-grade visual experiences for mobile and handheld screens.
Imagiq Cameras
Industry-leading cameras and capture processing is built into our chips. MediaTek Imagiq gives users unparalleled HDR photography and video capture experiences that work automatically behind the scenes in all conditions.
Faster Charging
MediaTek fast charging technologies boost batteries safely and quickly so users don't spend time tethered to the wall.
Top Brands Choose MediaTek: #1 in Android Tablets & #1 Arm-based Chromebook Chips