What is an ASIC?
An Application Specific Integrated Circuit (ASIC) is a custom-designed chip made explicitly to meet the precise needs of a unique product or application.
To build world-class custom ASICs, MediaTek starts with a team of veteran chip design experts. Customers can then choose from our extensive catalog of high-performance IP and industry-leading I/O, before leveraging our partnerships with world-leading manufacturing and packaging partners.
The result is that MediaTek can build and supply the chip for your product solution that stands out from all others, and puts you ahead in your industry.
Learn more about:
Our extensive Core, I/O, and RF (radio frequency) IP portfolio for a variety of markets, from automotive to mobile to microcontroller to security.
Automotive TSMC 55nm solution: Arm Core I/O, NPU IP, Video acceleration IP, InFO packaging
AISiP, 5nm, 7nm, Core IP, NPU IP, 122G SerDes, Ethernet IP, HBM IP, CoWoS Packaging
Telco Security SoC, GF 12nm, Core IP, Interconnect IP, RAS-Enabled IP, Extensive verification
High-Temp SoC, 40nm, MRAM/ReRAM, Optimized for die size, Customer IP Blocks, DDR4 IP
Our customer design wins and partnerships, hundreds to millions of chips.
Enterprise ASIC Solutions
The demand for the next generation of compute is at an all-time high, for companies looking to build a high-performance or high-efficiency machine learning solution, to root of trust security, or telecommunications, high-performance computing, or specific industry optimized solutions. MediaTek is here for you. Learn more about our extensive design, build, test, and validation program to enable enterprise customers looking for a next-generation solution, leveraging our high-quality building blocks (or bring your own IP) and extensive supplier ecosystem.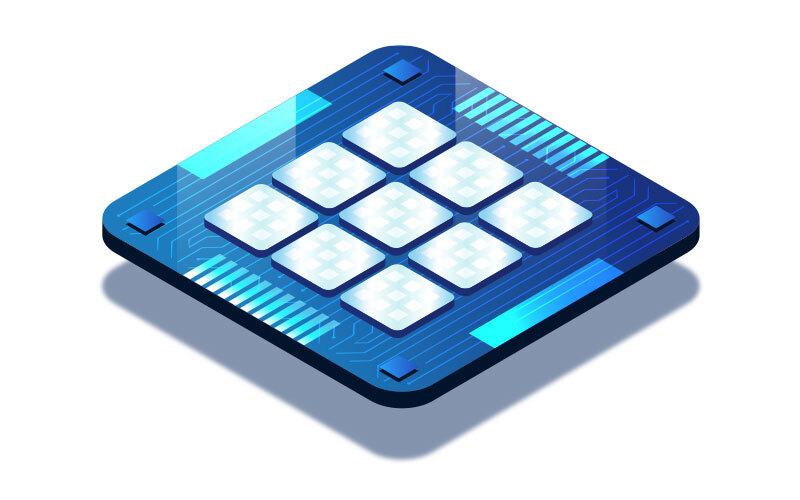 Consumer ASIC Services
Bringing together millions of end-users is the goal of any company engaged in consumer design - it has to be done in a cost-effective but energy efficient way, and we know how important it is to have a differentiated, optimized solution. MediaTek's extensive experience in consumer ASIC & chipset designs help our customers build better, and build unique. We work with our customers to get the best out of their requirements, such as die size, cost, efficiency, and advanced packaging offering.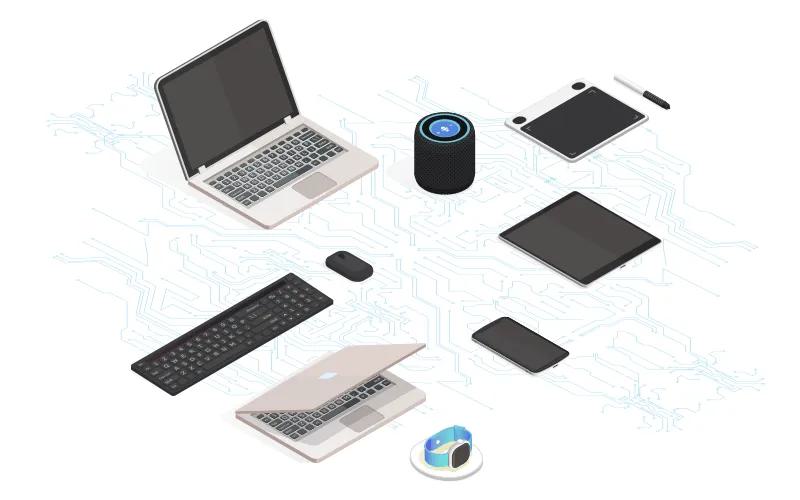 MediaTek's premium ASIC design solutions ecosystem
Innovative IP
With our extensive catalogue of high-performance, high reliability, and energy efficient IP, MediaTek can cover every vertical in the industry on a wide variety of process nodes worldwide. Whether it's the latest high-performance core, graphics, AI accelerators, multimedia accelerators, peripheral I/O, wireless connectivity, wired connectivity, security, or even customer IP, MediaTek can enable your solution and platform.
Leading Edge Packaging
Modern problems require modern solutions - the advent of chipset technology, taking advantage of the best process node for any given IP, means that packaging has become one of the leading differentiators in the market. Whether it's a multi-chip design, stacked, interposer, fan-out, or chip-on-wafer (or others), MediaTek has extensive partnerships in the ecosystem to enable high-performance, high-efficiency, and efficient thermal handling for any solution.
Foundry Partnerships at Scale
Shipping billions of chips a year through our design teams means that MediaTek works with all the major foundry players globally. Your new ASIC may have secure supply chain requirements, and MediaTek is here to help, through manufacturing, assembly, packaging and testing.
Full Flow and Flexible Management
MediaTek can provide as much ASIC development support as a customer needs; from assistance at the early stages of chip and system design and specification, all the way through to manufacturing and product support. This includes platform design, reliability, and maximising operational efficiency and value for money. MediaTek has demonstrated time-to-market delivery.
Energy and Sustainability Management
MediaTek optimizes its offering for customers with ESG goals in mind. MediaTek itself is committed to 100% renewable energy by 2040, and we work with partners to ensure progress towards the energy efficient goals that matter. This includes actively working with partners and committing to minimising PFAS, reducing water consumption, using renewable energy, and creating workflows to reduce carbon emissions at every stage.
Contact ASIC Solutions