Custom ASIC for Enterprise Applications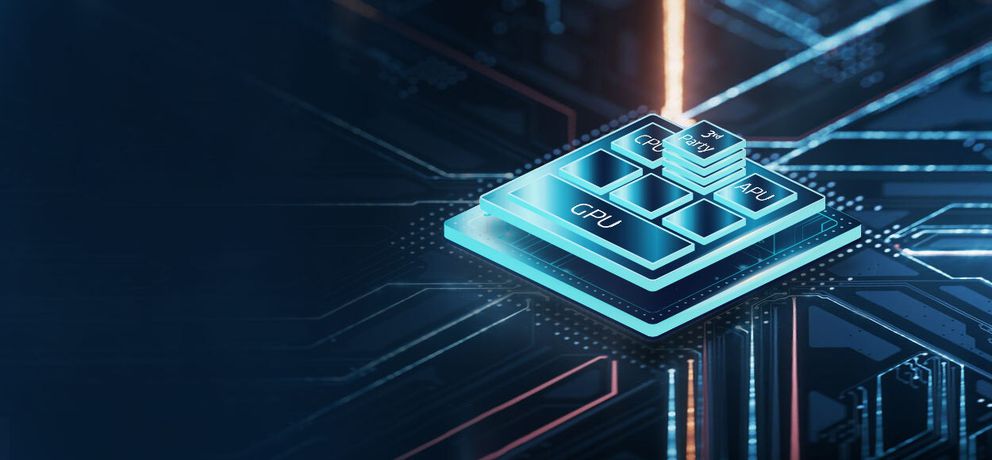 Meeting the Challenges of Your Application
Customization Potential:
Data Encryption / Decryption
Data Compression / Decompression
Multimedia Accelerators
Network Packet Processing
AI / ML
Ethernet SerDes up to 224G
SRAM, HBM, DDR5, LPDDR5, and more
Advanced interconnection I/O: UCIe, CXL
Advanced I/O including PCIe 5.0/6.0, USB4, MIPI, UFS, and others
Ethernet, Global Cellular, Wi-Fi & Bluetooth Connectivity
Custom IP blocks
Performance
One of the main challenges for Enterprise applications is maintaining high-performance and low latency, particularly when dealing with extreme volumes of data. MediaTek has expertise to design Enterprise-grade ASIC solutions for data centers & servers using the latest Arm Neoverse CPUs, high performance on-chip/inter-chip interconnects, large embedded SRAM and diverse memory platform options, all to handle specific tasks or workloads, which can lead to improved performance and reduced latency, improving operational performance.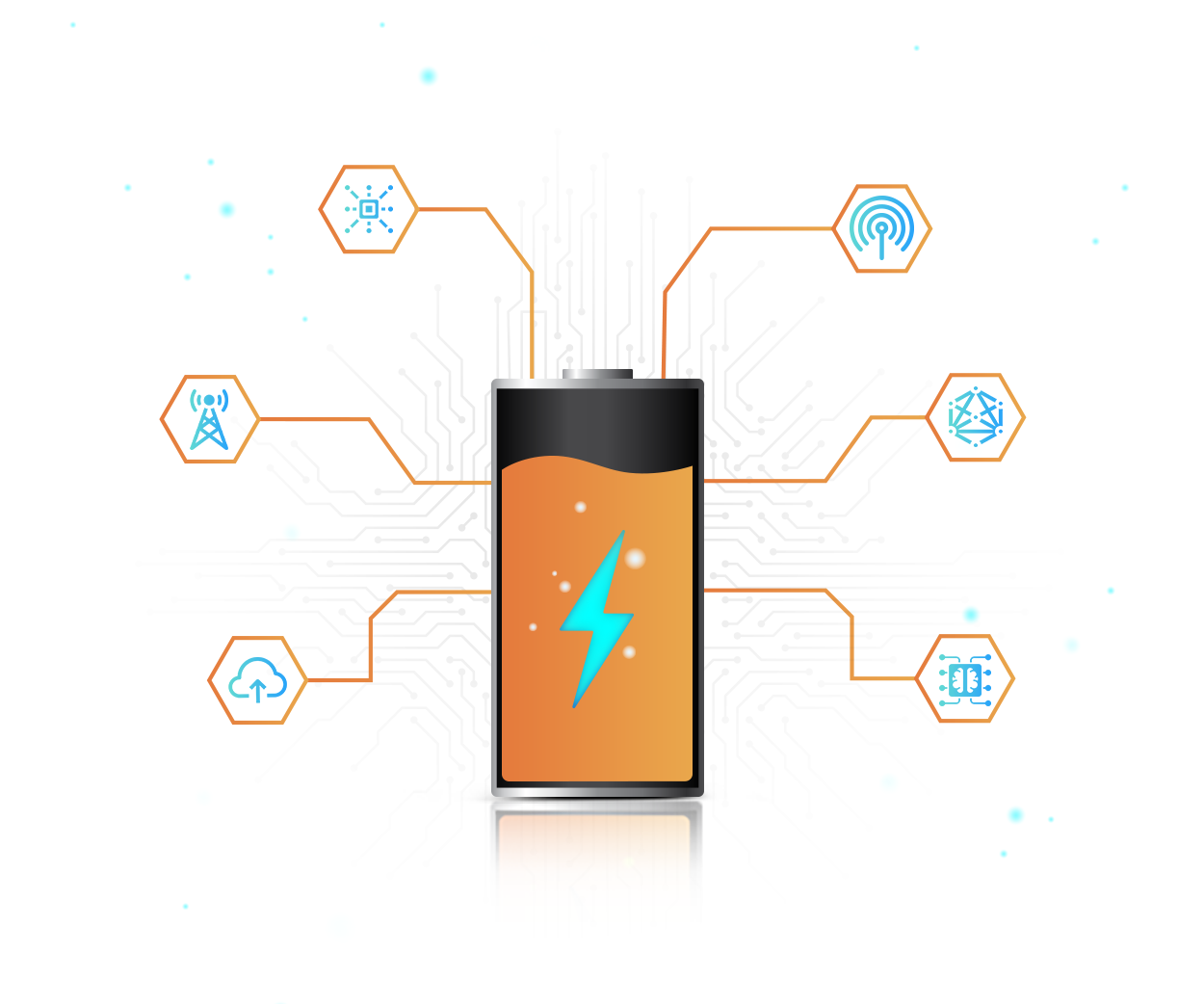 Low Power Technology
With our expertise in mobile products, our innate understanding of power efficiency maximizes performance per watt, and performance per dollar, maximizing operational efficiency. MediaTek's ASICs solutions are designed to be power-efficient, expending energy to perform only the specific workloads, and applications they are programmed for which can reduce power consumption compared to general-purpose processing.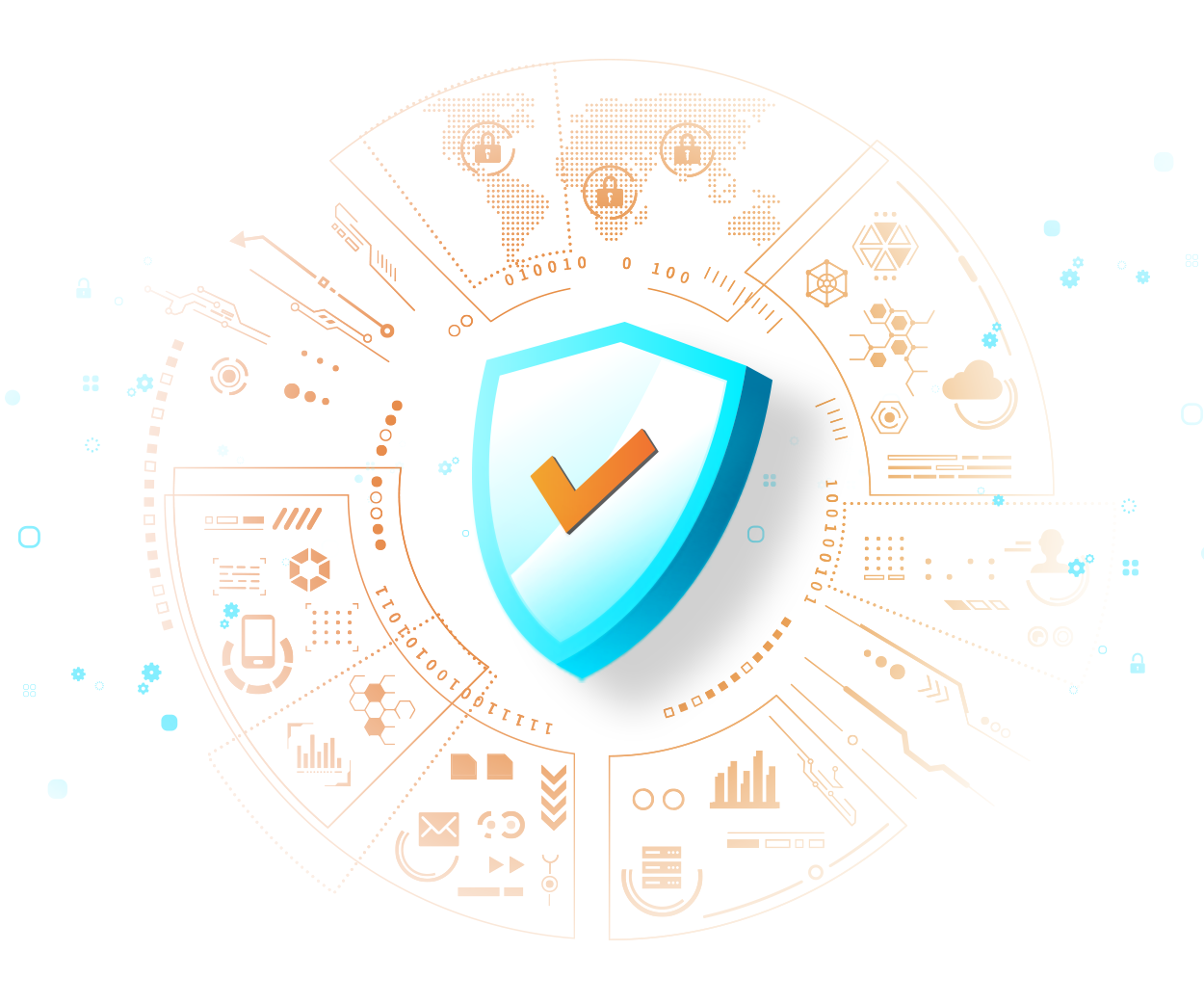 Security
MediaTek can accommodate cryptographic IP from trusted sources and partners, allowing ASIC to be designed with built-in security features that meet specific designs, such as encryption/decryption or authentication, to help protect against potential security threats. Unique and novel solutions are fundamentally more difficult to attack than common processor platforms.
Accommodate custom security IP
Commitment to secure products
Enterprise ASICs
MediaTek's Enterprise ASICs are custom-designed chips that cater to the unique requirements of enterprise-level applications. These chips are specifically designed for use in data centers, networking equipment, storage devices, and other enterprise-grade systems. MediaTek's Enterprise ASICs are known for their high-performance, power efficiency, and reliability, making them ideal for demanding computing and networking environments.
These chips are designed to handle complex processing tasks, data-intensive workloads, and advanced networking protocols, while also offering customization options to meet the specific needs of enterprise customers. With their advanced features and tailored designs, MediaTek's Enterprise ASICs provide a solid foundation for building reliable and efficient enterprise-grade systems.
Ideal for companies seeking custom ASIC solutions for differentiation and uniqueness
Why Choose MediaTek?
MediaTek is an ideal partner for enterprise companies seeking custom ASIC solutions. Now over 25 years in business, we have grown to become the world's 5th largest fabless semiconductor company. We're capable of building high quality, high-performance ICs at large volumes that can be shipped globally.
Pick from a range of high-performance building blocks like CPUs, AI, SerDes, and networking, or supply your own, then create high quality, high-performance ICs using advanced packaging, at volumes small-to-large, through our extensive partner ecosystem.
Extensive expertise in cutting-edge chip design
Very broad IP portfolio
Demonstrated time-to-market delivery
Active involvement and commitment to global technology standards
Deep ecosystem with global reach
Over 7,000 Patents
Over 2 billion products sold annually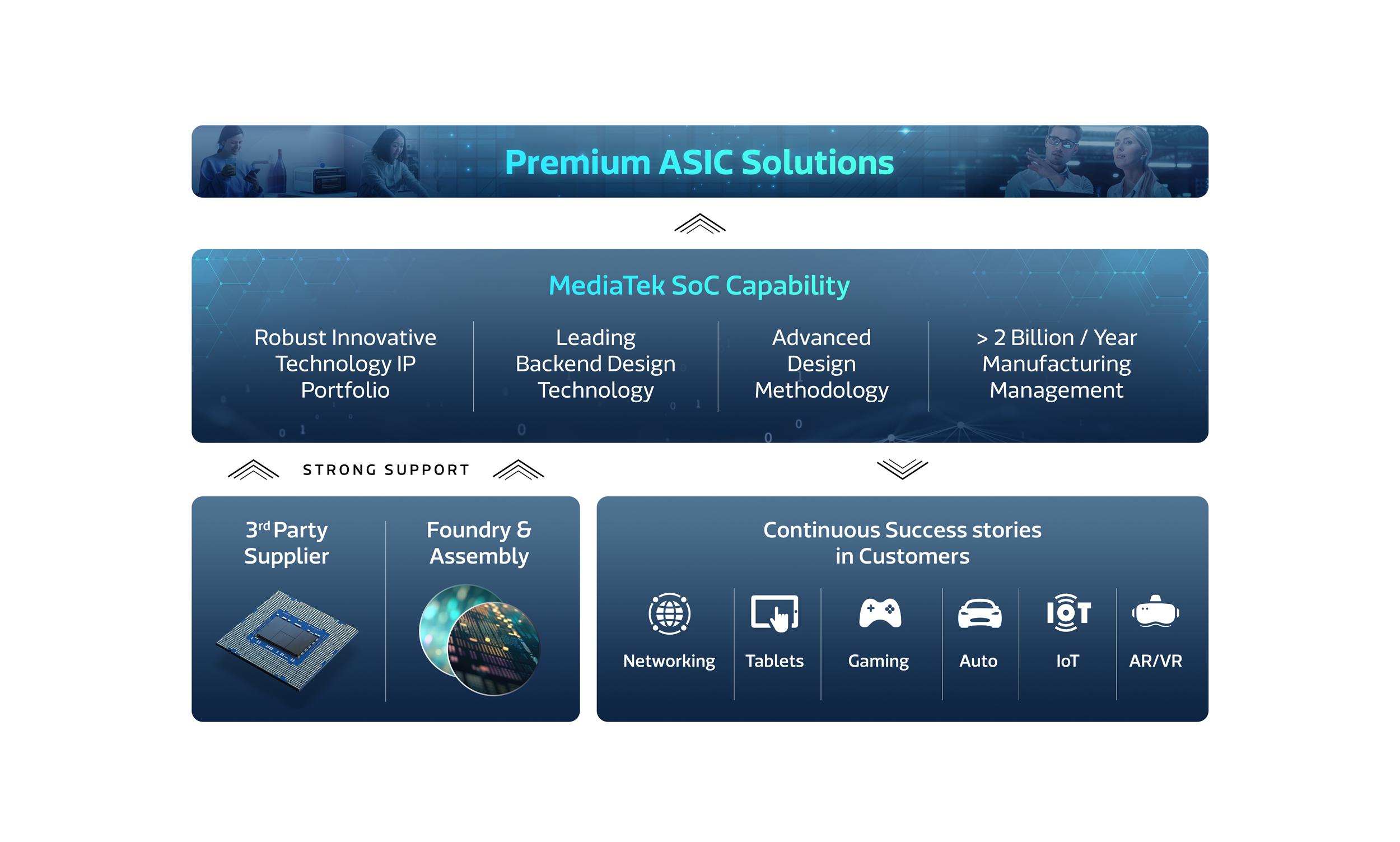 Create Enterprise ASIC Solutions with MediaTek
From concept through support, MediaTek has you covered.
The Process
Feasibility Study
Initial collaboration to enable a custom solution, considering performance, power, die size, cost, time to market, and scope of operations.
Development
Working closely with MediaTek's industry-leading teams to design and develop a new ASIC. Bring together our IP, as well as the customer's own, to enable the type of best-in-class solution that enables the customer's goal. MediaTek has extensive emulation and simulation tools to ensure first silicon success.
Manufacture, test, assembly, package
Using our extensive industry partnerships to optimize the process, and if required, test, assemble, and package everything from a microcontroller to a large SoC, MCM, or SiP design, using the latest in 2.5D or 3D packaging technologies.
Project Launch
Assisting customers with platform design to be ready for wide scale integration into their portfolio.
Logistics and Volume
Leveraging business-scale global shipping and third party suppliers to enable reliable supply channels for ASICs.
Longevity and Support
From day one, MediaTek works with its clients to understand the lifecycle of a given platform, and works closely with its customers to ensure a complete end-to-end support infrastructure for a long as is needed. MediaTek has a long track record of demonstrating successful time-to-market delivery while pursuing all client environmental and sustainability targets.
Available IP
Cores: Arm Neoverse, Arm Cortex, RISC-V, MIPS
Specialised Caches: MRAM, ReRAM, FeRAM
ML Acceleration: MediaTek NPU, Cambricon NPU, FPGA
Wired Connectivity: 1G Ethernet, 10G Ethernet, 25G Ethernet
SerDes: 28G, 56G, 112G and 224G
I/O: PCIe, CXL, USB, Thunderbolt
Storage: UFS
Monitoring: GPIO, SPI, MIPI
Display: HDMI, DP
Wireless Connectivity: Wi-Fi 6, Wi-Fi 6E, Wi-Fi 7, 5G, Satellite, Bluetooth
Memory: DDR3, DDR4, LPDDR4, DDR5, LPDDR5, HBM, HBM2, HBM2e, HBM3
Die-to-Die (D2D): MLink 1.0, 2.0, and 3.0, XSR, USR, UCIe Standard and Advanced
Advanced Packaging
The choice of chip packaging is crucial to leading-edge chip design. MediaTek's assured supply chain and partner ecosystem can accommodate monolithic silicon die designs with the ability to accommodate a single large area, and multi-chip module using various 2D, 2.5D or 3D layering on active or passive packages. Our extensive expertise allows us to meet a wide array of challenges in layout, yield, power consumption and thermal design at the initial feasibility and design stage, ensuring the optimal direction is selected from the very start.
Leading expertise in performance, power, thermal & cost factors
SoC, SiP, MCM chip design
2D, 2.5D, 3D chip design
Active/passive packaging
Longevity and Support
With a commitment to contributing to global technology standards, our deep partner ecosystem and global sales reach, MediaTek has a long track record of demonstrating successful time-to-market delivery while pursuing all client environmental and sustainability targets. Collaborating with us on a project ensures a long-term commitment and support to ensure your success.