MediaTek Filogic 830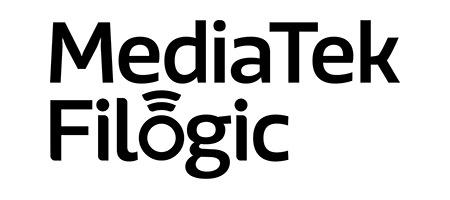 High-performance, premium wireless networking SoC
The MediaTek Filogic 830 is a high-performance, premium wireless networking SoC designed for routers, repeaters, access points and mesh networking devices. Built using a highly power-efficient 12nm process, the chip features a powerful quad-core Arm Cortex-A53 CPU, integrated multi-band 4x4 Wi-Fi 6/6E, twin 2.5GbE interfaces, hardware-based networking accelerators and complete Wi-Fi Alliance Wi-Fi 6 Release 2 feature support. Specifically, it's integrated dual Wi-Fi 6 baseband supports up to 1024QAM, 24 user OFDMA, BW160 and 8 spatial streams (SS).
The MediaTek Filogic 830 platform is highly versatile, allowing for several high-performance router design options from a single platform. For example:
6.0Gbps dual-band Wi-Fi 6 (4x4 2.4GHz + 4x4 5GHz 4x4)
7.8Gbps tri-band Wi-Fi 6/6E combined with Filogic 630 (2x2 2.4GHz + 4x4 5GHz + 3x3 6GHz)
Other features include an integrated Wi-Fi Offload engine, MAP-E & MAP-T IPv4/IPv6 accelerators, and security HW engine. All of these alleviate the quad-core Arm Cortex-A53 64-bit CPU from network-related processing, improving whole platform energy efficiency and performance.
This frees device makers to build-in powerful applications and service differentiators such as VPN, anti-virus and much more. Wired connectivity includes two 2.5GbE HSGMII MACs that device makers can use to connect to a variety of multi-gigabit Ethernet switches according to market needs.
Specifications
Connectivity
IEEE 802.11
Wi-Fi 6 (a/b/g/n/ac/ax), Wi-Fi 6E (a/b/g/n/ac/ax)
Wi-Fi Frequency
2.4GHz, 5GHz, 6GHz
USB
USB 2.0 Host, USB 3.0 Host
I/O
GPIO, I2C, JTAG, PCM, SPI, UART(3), USB, SPI-NAND, SPI-NOR
Hardware Features
Network Accelerator
MediaTek Wi-Fi Offload Engine, MAP-E & MAP-T IPv4/IPv6 accelerator
Flash
SPI-NOR, SPI-NAND, eMMC
Security
Secure Boot, Trust Zone, Crypto Engine