MediaTek Dimensity 5G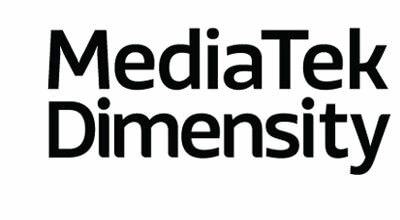 5G that's constantly on the cutting edge, professional-grade imaging and multi-camera videography, brilliant non-stop gaming and advanced AI that helps everywhere. An ultra-efficient chip that does it all. From entry-to-flagship, the MediaTek Dimensity series powers incredible 5G smartphones for everyone.
MediaTek Dimensity 5G Smartphone Platforms
Dimensity Flagship 5G Family
A smartphone chip is like no other we have ever designed: a milestone of innovation that packs the best, most advanced technology and features on the planet. It's super powerful, yet immensely power-efficient, thanks to the world's most advanced TSMC N4 (4nm-class) technology. It offers the best of 5G speeds, brilliant gaming technologies and professional grade imaging and videography to advanced AI and the latest computing architecture. The Dimensity flagship series has all the features and the speeds to satisfy the most discerning tech enthusiast.
Dimensity Premium 5G Family
The Dimensity 8000 series elevates premium to new dimensions. Built using the ultra-efficient TSMC N4 (4nm-class) and & N5 (5nm-class) production process and employing the Dimensity 9000's ground-breaking technology world-firsts, these chips feature our latest generations of Imagiq, HyperEngine and APU, and a technology-leading Release-16 5G modem.
Dimensity 7000 Family
The MediaTek Dimensity 7000 family features 5G-integrated chips with high-end technologies & impressive power efficiency that are optimized for superb gaming, exceptional cameras, and cutting-edge HDR multimedia experiences.
Essential Smartphone Technologies

In every Dimensity 5G chip we build, there are incredible suites of technologies for imaging, video, gaming, connectivity and power efficiency, which means you get the experiences that matter most to you every time you use your smartphone.
Leading 5G Capabilities
Every Dimensity smartphone chip features a fully integrated 5G modem for best performance and power-efficiency. We've been at the forefront of 5G capabilities as R15 and R16 standards have launched, and we continue to lead the industry on Dual 5G SIM, sub-6GHz carrier aggregation and power efficiency technologies.
MediaTek HyperEngine
Whole smartphone enhancements that give gamers intelligent performance and power-efficiency boosts, putting them a click ahead of competitors because every millisecond matters.

MediaTek MiraVision
An exclusive suite of technologies that intelligently adjust a wide range of display and video stream factors. Through extensive hardware and software optimizations we improve the viewing quality to bring cinema-grade visual experiences to the small screen.
MediaTek Imagiq
Simpler. Faster. Better. Stream yourself on up to three cameras at once. Snap impressive low-light photos in an instant. Capture 4K videos in vibrant HDR. Let class-leading AI-camera technologies do the hard work for perfect pictures behind the scenes. MediaTek Imagiq HDR ISPs transform your experience behind the cameras.
MediaTek APU
We've invested in making our own industry-leading AI processing units that enhance cameras, gaming, displays, digital assistants, security, the OS, and everyday apps.
5G Open Resource Architecture
Smartphone users demand unique experiences and features that are tailored to their lifestyle. That's why MediaTek designed the Dimensity 5G Open Resource Architecture; a collaboration between MediaTek and the world's biggest smartphone device makers to unleash new, more customized consumer experiences from incredible 5G smartphones that stand out from the crowd.