MediaTek Incorporated (TWSE: 2454) is the world's 4th largest global fabless semiconductor company. We are market leaders in developing innovative systems-on-chip (SoC) for mobile device, home entertainment, connectivity and IoT products. Ultimately, we power more than 2 billion devices a year – that's in 20 percent of homes and nearly 1 of every 3 mobile phones globally.
MediaTek empowers and inspires people to expand their horizons and achieve their goals through smarter technologies. We work with the global brands you love to make our great technology accessible to everyone, and it drives everything we do.
For over 25 years, our dedication to innovation has positioned MediaTek as a market driving force in several key technology areas, including highly power-efficient mobile technologies, automotive solutions and a broad range of advanced multimedia products such as smartphones, Chromebooks, smart TVs, smart home connectivity, IoT and Voice Assistant Devices (VAD).
MediaTek Dimensity
MediaTek Dimensity 5G smartphone platforms for 5G that's constantly on the cutting-edge, professional-grade imaging and multi-camera videography, brilliant non-stop gaming and advanced AI that helps everywhere. An ultra-efficient chip that does it all.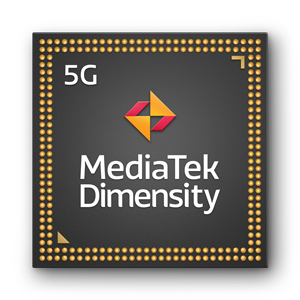 MediaTek Kompanio
MediaTek Kompanio is the reliable and innovative do anything, everywhere companion chip that brings an incredible Chromebook experience; whether it's for classroom or remote education, business needs, streaming entertainment, video conferencing or exploring one's creativity.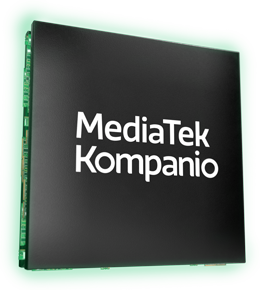 MediaTek Genio
MediaTek's IoT program features a series of AI-capable chipset platforms that enable companies to develop intelligent devices for home, enterprise, industrial, healthcare, retail, cities and any other IoT-driven spaces.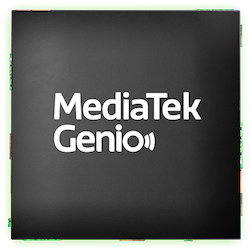 MediaTek Pentonic
MediaTek Pentonic TV platforms feature five essential technology pillars: Display, Audio, AI, Broadcasting and Connectivity, enabling the biggest global brands to build powerful, big screen Smart TVs that make home entertainment experiences simply incredible.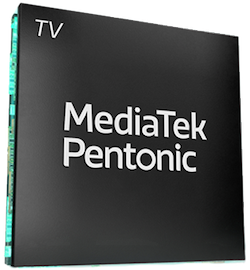 MediaTek Filogic
MediaTek Filogic is ushering in a new era of smart Wi-Fi 6/6E & Wi-Fi 7 solutions with extreme speeds, low latency, superb power efficiency, and EasyMesh certification, for smoother, always-connected experiences.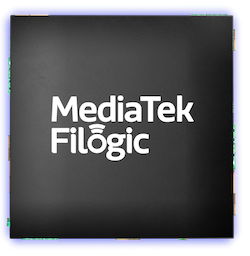 We're Hiring
MediaTek is always looking for talented people to work in our corporate offices around the world. We're headquartered in Taiwan, but we also have sales and research subsidiaries in Mainland China, US, UK, Finland, Sweden, India, Japan, South Korea and Singapore.
We offer competitive salaries, a range of benefits and personalized programs for professional development.
Benefits
Benefits vary from country to country, but typically include employee bonus, health care assistance and ample opportunities for professional development. No matter where you're based or what your role are, everyone at MediaTek is a valued member of a global team that works together to create world-class products.
Learning & Development
People are our greatest asset, and we believe an environment where everyone feels stimulated and supported is the best way to work. We offer a comprehensive program for professional development that extends from basic training to ensure you have the right skills to get the job done, to personally tailored plans to help you realize your full potential.
Internships
MediaTek's Everyday Genius Internship Program gives you the chance to pursue challenging project work by working alongside industry experts, and to expand your knowledge through lectures and teamwork.
With more than 100 internship positions are available each year at MediaTek offices around the world they offer you the chance to get to know the company on the inside, and to decide if MediaTek is the right place to launch your career
We believe everyone can achieve amazing things every day, even if only in a small way. If you enjoy a challenge, MediaTek's Everyday Genius Internship Program could be just what you're looking for.
Welcome to a world of opportunity