Educational Chromebook News - August 2023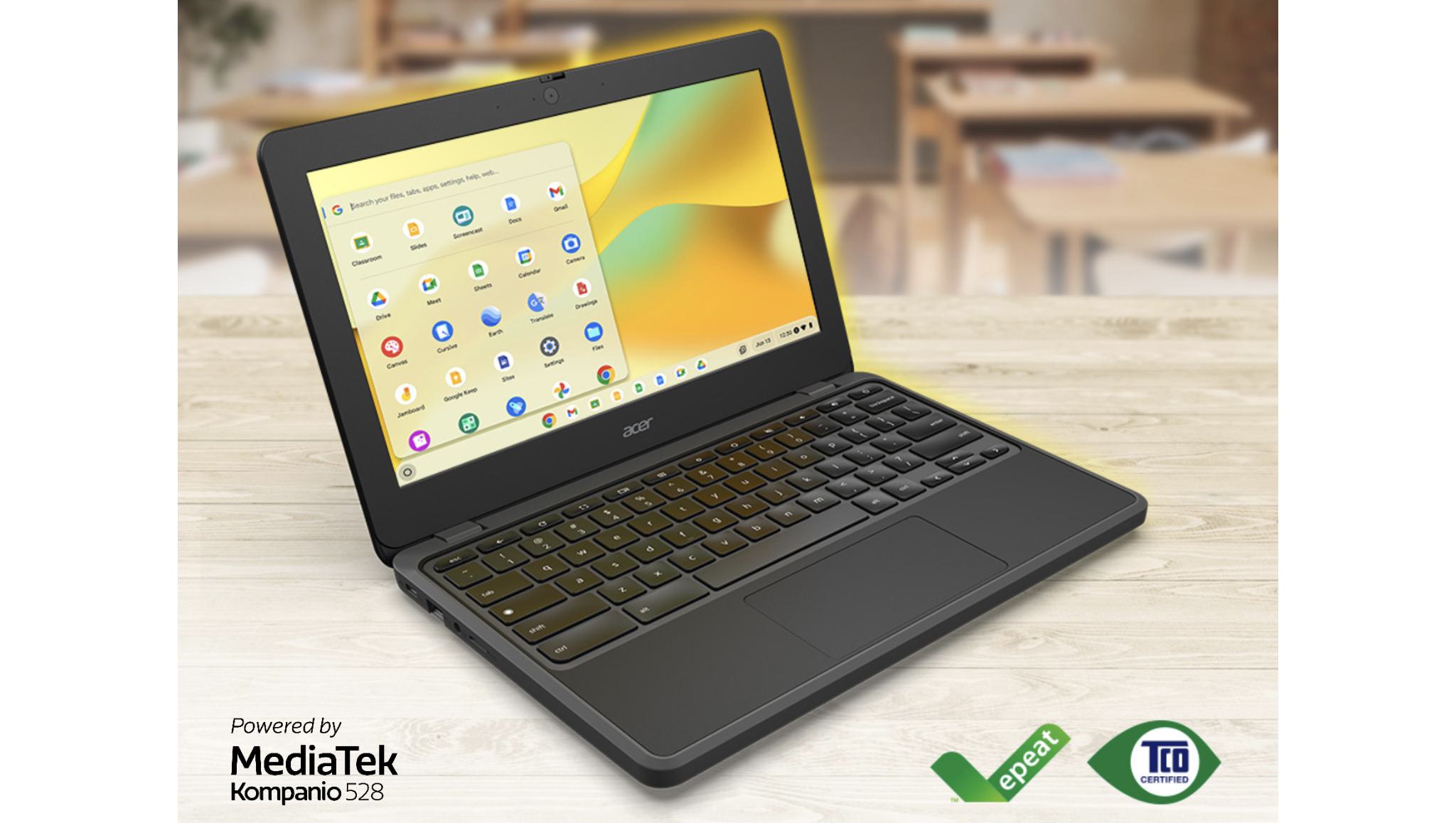 ITSE 2023
The International Society for Technology in Education (ITSE) conference was back in full force this year with around 18,000 professionals descending on Philadelphia, or joining virtually, to discuss the latest developments.
What did we learn at the show? First, school administrators are largely focusing on solutions to keep teachers and students happy and motivated, and are still dealing with staffing issues. The hottest trend in tech, artificial intelligence (AI), did make an appearance, but educators are trying to find responsible ways to deploy AI in the classroom.
As for exciting apps and software tools, Google showed off an interactive and streamlined classroom experience, while content creation apps for Chromebooks such as Google Canvas, Adobe Express, Figma and LumaFusion made a big splash.
There's lots of excitement around eSports, and MediaTek can provide a cost-effective solution to power games like Rocket League and Minecraft. The former is an excellent way to develop teamwork, and the latter is so adaptable it can even teach STEM skills.
Finally, sustainability and energy conservation are crucial. With Chromebooks powered by MediaTek offering 15+ hours of battery life, we're proud to lead the way in this space.
INTRODUCING THE ACER CHROMEBOOK 311 (C723)
Meet the latest K-12 student Chromebook powered by the MediaTek Kompanio 528

This ruggedized 11.6" device features MIL-STD-810H certification, a shock-absorbent bumper letting it sustain drops from up to 122 cm, widened brackets and reinforced IO ports for resilience, and a spill-resistant keyboard against up to 330 ml of liquid.
The keyboard's mechanically anchored keys protect from accidental removal while also allowing quick keyboard replacement in just a few minutes.
The power of the MediaTek Kompanio 528 processor lets students finish work faster on the go, the fanless design increases portability, reduces maintenance, and the battery lasts up to 15 hours.
CHROMEBOOKS MAKE AN IMPACT IN SAN BENITO
Meaningful deployments like this at San Benito County, California, are the essence of educational Chromebook use. The local free library now lends out Acer 311 Chromebooks, powered by the MediaTek Kompanio 500, which are paired with Mi-Fi hotspots, so users can connect to the internet freely. The FCC Emergency Connectivity Fund underwrote the program.
Chromebook users can pursue education, access job services, deal with health care and more. People without ready access to computers can feel locked out of important services, and this program is designed to bridge that gap. Read more >
Sign up for our monthly newsletter
EXECUTIVE INSIGHTS | LATEST NEWS & EVENTS | PRODUCTS & TECHNOLOGIES