Maximize Your Focus and Freedom with Blloc's Minimalistic Monochrome Smartphone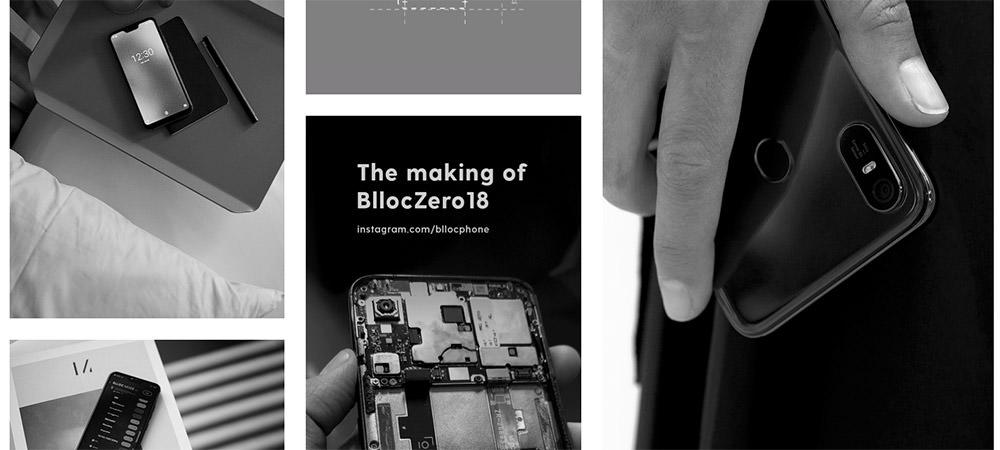 Here's a unique and exciting concept: liberate your lifestyle with a monochrome user interface that removes distraction and returns your attention to what's most important to you. Growing numbers of people are reclaiming their focus from colorful, demanding smartphones that just got too possessive of their time and concentration. The Blloc interface can easily switch between monochrome (black and white) and color at the flick of the fingerprint sensor at the back of the phone.

Powered by the fast, octa-core MediaTek Helio P23 chipset, Blloc's new smartphone is all-business. It's unique, zinc alloy frame with glass back are as sleekly functional as its inside story. Within, the phone offers all you need with 4GB of memory and 64GB of storage (further expandable via microSD card).
The 5.5-inch LCD IPS display delivers an ultra-sharp Full HD+ resolution, while the single rear Sony camera - with its 13-megapixel sensor - records video clips at up to 4K resolution.

Inside its large 3,100mAh-capacity battery also supports fast charging, and combined with the power efficiency of MediaTek's CorePilot control inside the P23 it means the Blloc gives you reliability you can count on.

Built on Android 8.1, the smartphone is packed with convenient features like chat apps, Uber, Spotify, and Google Maps. You can book flights, check the weather, and answer messages—all in simple and clear black and white. Removing the temptations of vibrant yet distracting display colors can be amazingly liberating if you need to fully focus on attending to your connections and commitments. Lots of people are discovering that simplifying phone life can actually enrich and reward your work and family life, and the Blloc provides one way towards this that's powered by MediaTek.

Sign up for our monthly newsletter
EXECUTIVE INSIGHTS | LATEST NEWS & EVENTS | PRODUCTS & TECHNOLOGIES